VMT Laser Technology
Conventional camera-based vision systems have suffered from the start from certain limiting factors.
Low-contrast or non-contrasting objects, fluctuations in appearance (colour, surface texture) and the impact of extraneous light, to mention but a few.
Other technologies are required to realise a secure and stable inspection process under such circumstances.
Laser technology offers such options. Depending on the type and sensor, application fields where conventional camera systems are useless can be opened up.
For many years VMT has been using laser technology successfully, for example in applications in the logistics sector where an extremely wide range of diverse products with the most diverse outward appearances must be detected securely and precisely.
A further application is robot track control for the most diverse tasks, for example the fully-automated assembly of add-on parts for car bodies in the BestFit process.
High-precision, three-dimensional contour detection in combination with circumferential gap width control is required for example in the case of flanged seam sealing on car door or flaps that are already installed.
Furthermore, another application that can be solved securely by means of laser technology is inspection tasks of the most varied codes/ features on non-contrasting surfaces.
VMT uses both self-developed laser sensors as well as - if so required for the purposes of the task - other laser products that are available in the market.
Self-developed calibration processes, calibration bodies and installation systems which serve to perform a replacement of sensors in a simple and fast way round off the all-over system.
Pepperl+Fuchs laser light section sensor LineRunner LR300
The tasks of and demands on modern vision system solutions are manifold, ranging from track corrections, edge or gap measuring and volume determination to tolerance checks . In order to meet these challenges, Pepperl+Fuchs has developed a high-performance and safe laser light section sensor, the LineRunner LR300.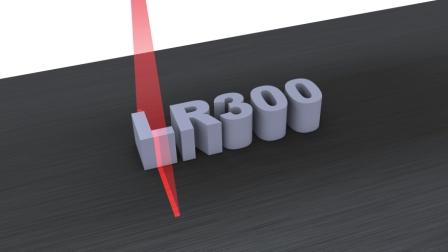 In the laser light section process, a line is projected on an object and recorded by a camera at a certain angle. Using the triangulation principle, it is thus possible to determine the necessary height and width information.
The LR300 uses this method and is able, due to its refined lighting system, to compensate even very difficult colour and contrast lines. At the same time, its safe laser protection class 1 saves costs for securing work stations, which would otherwise arise in the case of a higher laser protection class.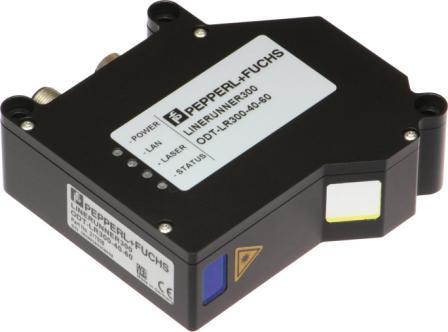 Via its Ethernet interface, the LineRunner 300 provides width and height data in millimetre dimensions and can thus be directly connected to the VMT systems to form a reliable and secure overall unit.




Typical features of a VMT LineRunner system solution
no impact of extraneous light due to IR laser measurement
no impact due to changing background images
no restrictions in the choice of the measuring locations owing to object geometry
no impact due to changing surface appearances (colour, texture)
no additional protective measures are required owing to laser protection class 1
only Ethernet and voltage supply lines (no video lines attached to the robot)